Highfield House
Ripon
Daniel Powell Studio were approached by our client Yorkshire Real Estate Ltd and commissioned to re-develop this stunning and incredibly significant grade 2 Victorian Villa in the center of Ripon. Its current use is commercial, I.T offices for the local authority.
We were asked to sympathetically design a series of apartments throughout the 2 floors and loft space, this led to a full large loft conversion.
We completed a measured surveyed and designed the entire project, planning and listed building consent fully granted by Harrogate Borough Council.
Building regulations and a complete tender package prepared by ourselves.
We took the roles of Project management and contracts administrator to deliver an incredibly successful and profitable 11 apartment redevelopment un the center of Ripon.
Additional information can be found here.
http://www.yreltd.co.uk/11-luxury-apartments-highfield-house-ripon/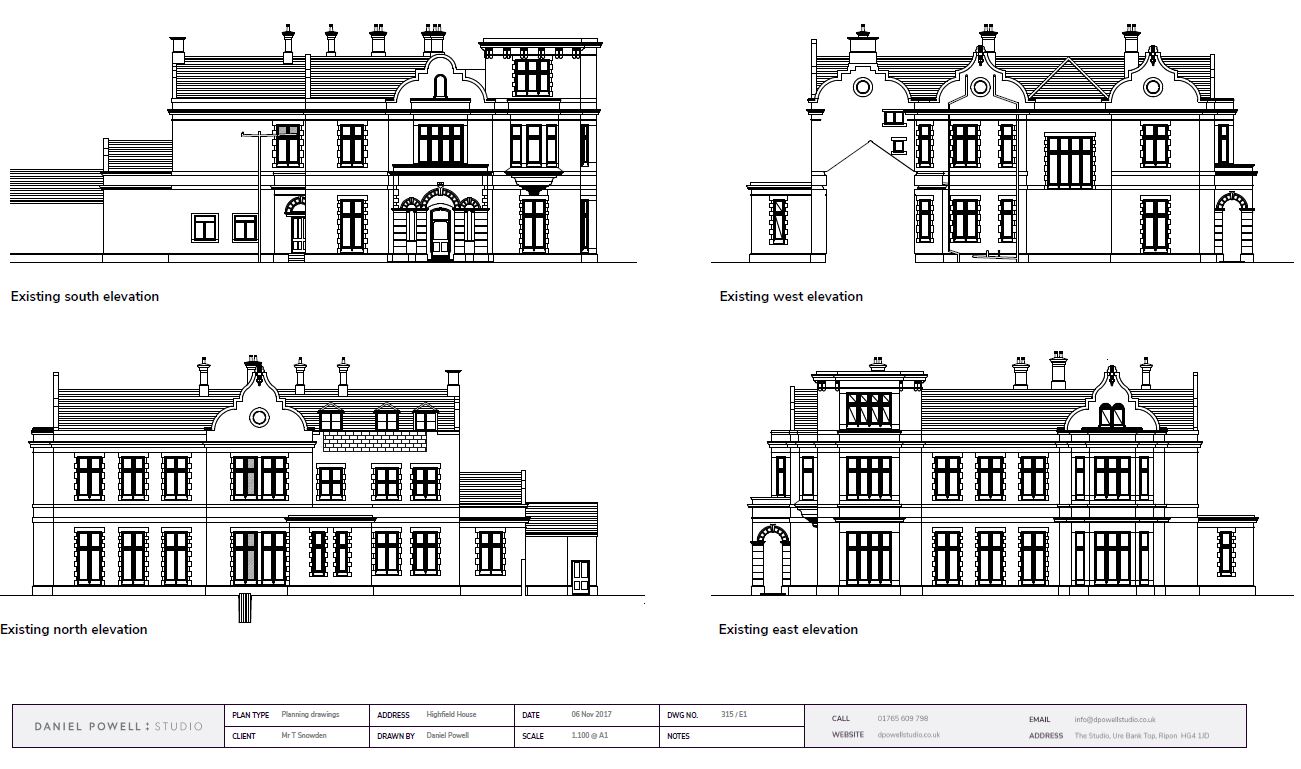 Existing elevations
×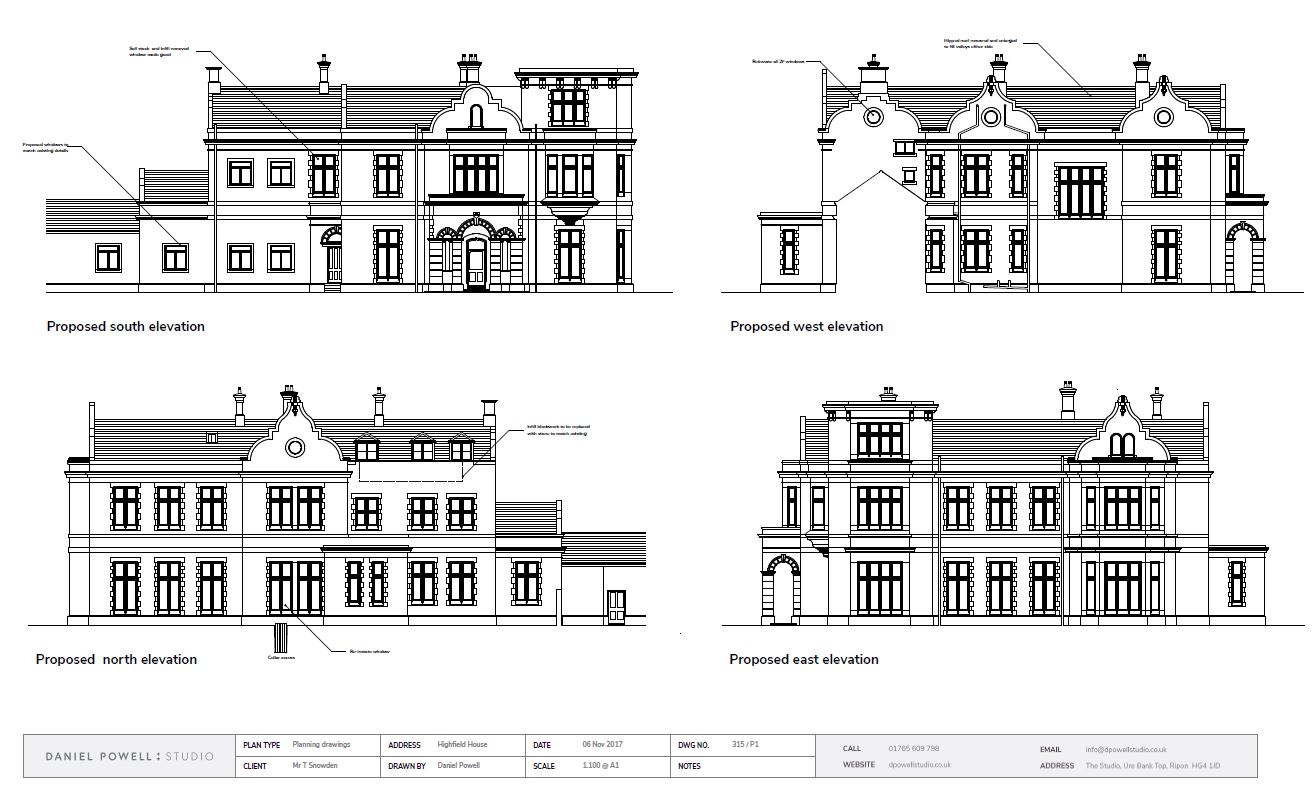 Proposed elevations
×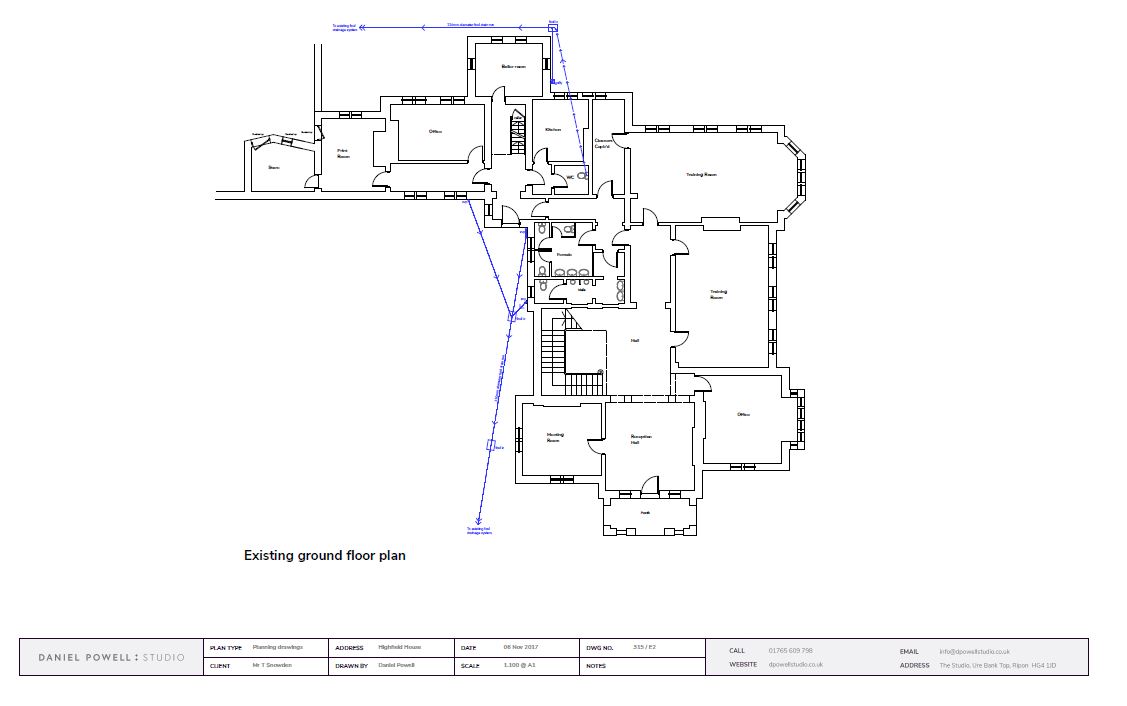 Existing GF plan
×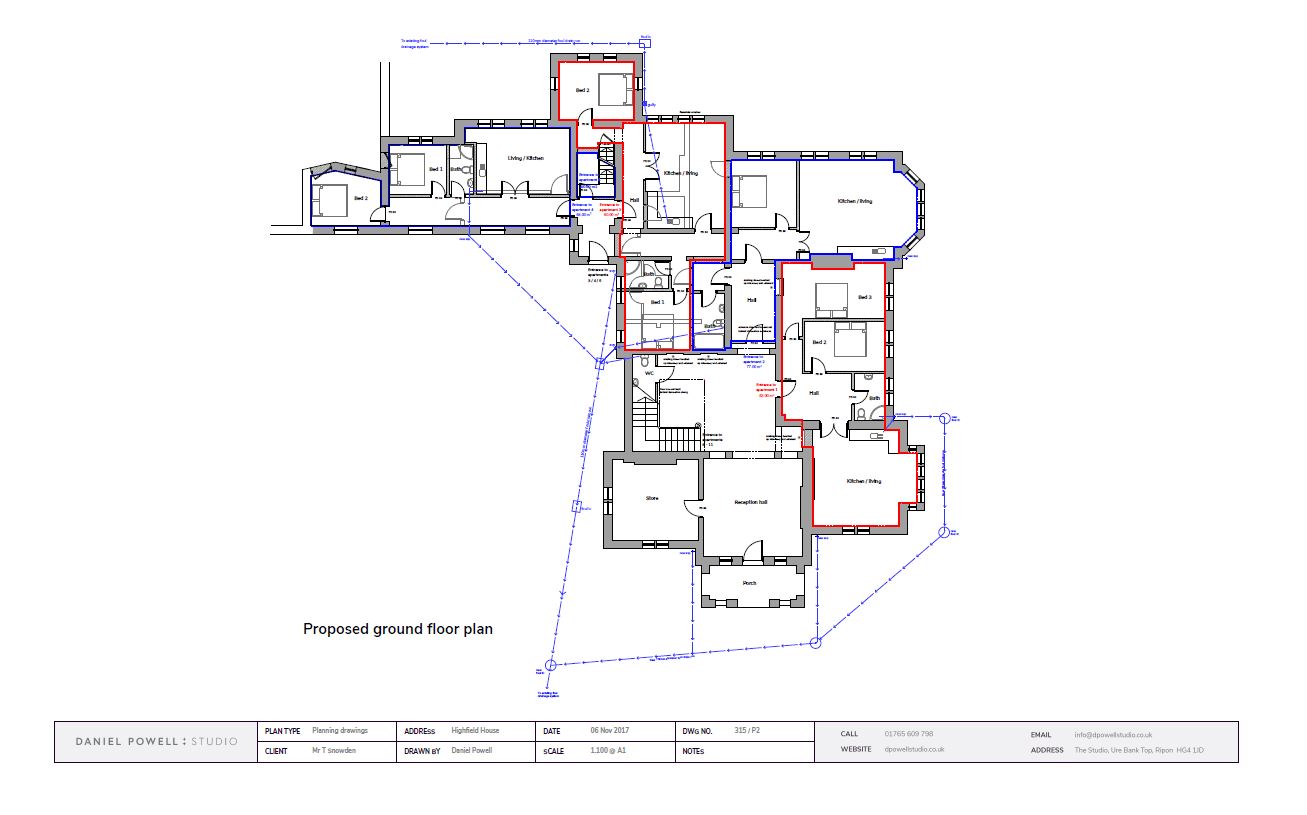 Proposed GF plan
×